On Saturday, I worked on a project for Hospitality Hub. Hospitality Hub is a service for homeless people that works to connect them to resources needed to transition out of homelessness. The Downtown Churches Association, of Memphis, opened hospitality Hub in 2007. The desire of DCS was to create a central location for resources and information for the homeless. What makes Hospitality Hub different from other homeless services is that it operates as a central entry point to a network of services around the city.
Before receiving any services from Hospitality Hub each new guest must go through an intake interview. Guests can use this service for up to 90 days. Hospitality Hub provides access to mail, telephones, computers, and assistance acquiring documents, such as: birth certificates and personal identification. Hospitality Hub also works to connect the homeless with shelters, counseling, access to clergy, and MATA transportation passes. Hospitality Hub in addition to these services holds a program called "The Breakfast Club" to aid those dealing with alcohol, and drug addiction. All of these services are provided free of change and work to meet the immediate and short-term needs of the guests of Hospitality Hub; while working to connect each guest with the resources needed. The organization will also make referrals to other programs that could aid in meeting the guest's long-term goals.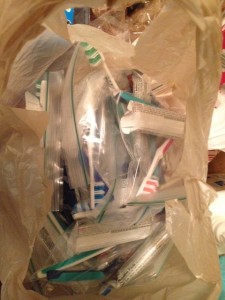 My part in helping with Hospitality Hub this week was to make bags of essential items to be handed out to the guests. Included in the bags were: a toothbrush, a razor, and a granola bar. I packaged all of the items into a resealable plastic bag to make for easy access. I made these bags at home with my husband and then took them to Hospitality Hub the next week to donate them.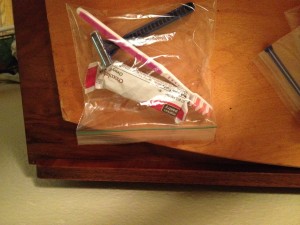 Hospitality Hub is a fascinating place that functions like a business-center for the homeless. Hospitality Hub believes that by the end the 90-day time period the guests should be able to make significant progress on their journey from homelessness.

Thank you for reading! I'm searching for a job in public policy, non-profit administration, or social science research. If you know of a great fit, please send it our way: jobleads@volunteerodyssey.com or raeannepitts@gmail.com
——————————————————————————————————————————————————
——————————————————————————————————————————————————
If you like our work, please consider making a
 contribution
 to keep it going!
——————————————————————————————————————————————————
————————————————————————————————————————————————–