The finale to my Volunteer Odyssey concluded with Clean Memphis. Clean Memphis is a grassroots organization founded in 2008 by a group of concerned citizens who believe that a cleaner city will help to reduce crime, promote a sense of pride in out community and cultivate economic prosperity. They are able to do this by supporting community partnerships and zone collaborations, high profile clean up projects, and service learning projects. I had the opportunity to work with two of their initiatives during my day with them.
The day began with a clean up project near the LeMoyne Owen College. Janet, the Executive Director, and I met in the office and then headed to the neighborhood. We assisted two other volunteers with trash pickup in that area. During this time, I was able to learn more about Clean Memphis and Janet's passion for her work and family.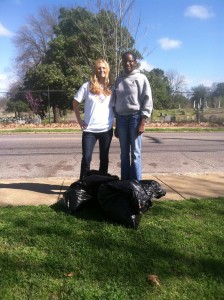 The second part of my volunteer experience consisted of assisting Andrew with the educational component of Clean Memphis. We met at the office and then headed to KIPP Memphis Academy Middle. Andrew and I worked with a couple of classes, engaging students in environmental science. The topic was clean water and the labs consisted of watershed and landfill/recycling demonstrations. The students were very excited and were very knowledgeable on the topic prior to our discussions.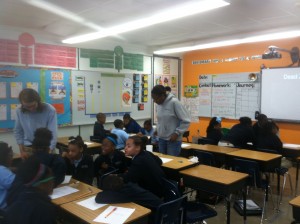 I had a really great time working with the students and learning about our environmental footprint. Andrew did an excellent job explaining the importance of environmental leadership and the kids learned much more than I ever expected. I will definitely try to recreate the class lecture and labs with my nieces and nephews!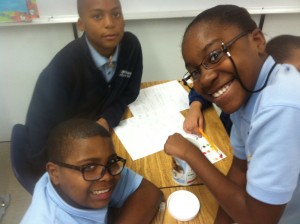 —————————————————————————————————————————————
If you like our work, please consider making a donation to keep it going!
Want the insider story and more pictures? Connect with us on Facebook and Twitter!
—————————————————————————————————————————————