How far would you go to #rockthevote? In case you missed it, Memphis' own Justin Timberlake flew all the way from California to cast his vote in Shelby County. On October 24th, Justin was spotted at New Bethel Missionary Baptist Church by many others who were also at the polling location performing their civic duty. The election is just a few weeks away, and it's a great time to volunteer in support of your city. In the words of Justin himself, "Choose to have a voice".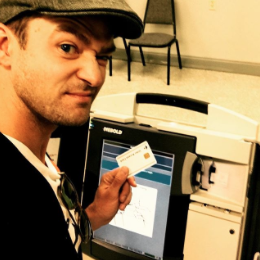 Volunteer to Rock the Vote!
For more information on how to vote, voting registration restrictions, and where to vote, click here!