Smart City Memphis | February 21, 2017
It's been a couple of years since we've checked in on Volunteer Odyssey so we were pleased to get a news release indicating that the important program is not only alive and well but it is prospering. Read more
---
Choose901
August 17, 2016
It's 5pm on a Tuesday night, and you're just getting off work. You're looking for a quick bite to eat and a chance to hang with some friends, so you decide to go to VolunCheers, Volunteer Odyssey's monthly happy hour!
Each month about fifteen to twenty volunteers attend this event where they sip on beer, munch on snacks, and socialize with peers while they help complete a task for a different non-profit.
This opportunity makes VolunCheers the perfect way to take some time out of your month to volunteer. Occurring in the evenings, volunteers can pack in an hour and a half of helping others while also enjoying drinks and snacks. Read more.
———————————————–
Memphis Daily News
July 28, 2016
Can you get a business idea from a 30-day break from work, followed by a road trip? For Sarah Petschonek, founder and executive director of Volunteer Odyssey, the answer is yes.
A passionate volunteer with a Ph.D. in industrial/organizational psychology, Petschonek had become an expert on workplace culture and helping organizations find the right person for the right job. She even had a job lined up for after she graduated.
"I made awesome money … and I hated it," she said. "I started thinking … I need to be making more of a difference." Read more.
———————————————–
Choose901
July 18, 2016
It was a Friday morning, and the weekend was fast approaching. Tim Flack was looking for volunteer opportunities where he and his 6-year- old daughter, Susanna, could volunteer together. He found the perfect listing on Volunteer Odyssey's calendar of volunteer opportunities. The event was Tile Making Day hosted by Carpenter Art Garden.
Tim was excited to find an opportunity to give back that allowed him to serve alongside his daughter. Read more.
———————————————–
Choose901
July 6, 2016
Since I was a small girl, my mother has told me about hunger. All over the world, there are people who go without meals, parents who feed their children without feeding themselves, and people who have nothing to fill their hungry bellies. That's not where my experience stopped, though. Learning about hunger and seeing it first hand by living in a city where almost 30% of the population lives under the poverty line, I feel as though I am obligated to make a difference in others' lives who do not have the means and/or capabilities to obtain food.
So, I decided to do something about it. I started delivering meals with MIFA's Meals on Wheels program. Meeting such wonderful people at MIFA who care about giving back to their community is so meaningful and worthwhile. Whether printing my driving route, opening the doors of homes, or returning to MIFA with an empty cooler, I always saw a smile on someone's face. Read more.
———————————————–
Choose901
June 1, 2016
Fall in love with a non-profit and schedule a second date. Volunteer Odyssey wants to help match you with your perfect volunteer opportunity.
When: Wednesday, June 15th
Where: Emerge Memphis, 516 Tennessee St.
Time: 5:30 – 7:30 pm
Cost: $5 in advance, $10 at the door
———————————————–
The Commercial Appeal
March 11, 2016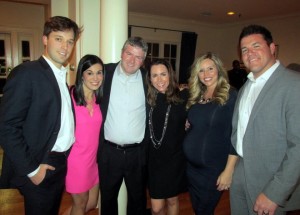 "Instant Karma" brought good karma to Hog & Hominy bartender Aaron Hanna at Mix-Odyssey. The drink, which Aaron created, came in first place at the Volunteer Odyssey fundraiser, which was held Feb. 27 at BRIDGES.
Asked why he thought it took top honors, Aaron said, "I think one of the reasons is because a lot of people are batching out. You just put all your ingredients together in one container. So that way, when you go make the drink you don't have to add each individual ingredient. You have it all together in one batch so you can make drinks faster. I was making them from scratch. There's a degree of showmanship to it. And I think people latch onto that." Read more.
———————————————–
Memphis Daily News
February 29, 2016
The 'good old boys' club is the fabric of the business community.
Carolyn Hardy knew she couldn't fight it, so she made it a point to play the same game by using relationships as investments that led to opportunities in a world where most doors are closed to women.
"A male creates human collateral through his friendships, golfing buddies, and his ability to steer decision in his friends' direction which indicates his power and control in relationships," Hardy said. "I don't think women place enough emphasis on human collateral." Read more. 
———————————————–
Memphis Daily News
February 22, 2016
Carolyn Hardy has been places a woman hadn't been before in the Memphis business world.
Throughout her career at J.M. Smucker Co., Honeywell-POMS Corp., Coors Brewing Co. and her own ventures with Hardy Bottling Co. and Henderson Transloading, Hardy has made it a point to be confident with herself and make everyone else comfortable with having a woman at the boardroom table. Under her new role as chairman of the Greater Memphis Chamber, she's advocating for greater inclusion of minority- and women-owned businesses in the private sector. Read more.
———————————————–
Memphis Daily News
February 9, 2016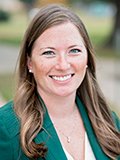 Women in the business world touch all of Memphis' key sectors, but even in leadership roles they still run up against doubt and discrediting from their peers.
"Women must demand to play in the big leagues," said Carolyn Hardy, CEO of Chism Hardy Investments and Henderson Worldwide Investments.
Hardy considers herself a trailblazer for the next generation of women business leaders, but she still runs into the barriers of who-knows-who in the "good old boy network." Read more. 
———————————————–
Choose901
January 28, 2016
Enjoy craft cocktails while helping others find volunteer opportunities during the third annual Mixology Contest benefitting Volunteer Odyssey at BRIDGES on February 27th at 7 pm.
Experience flavors from 7 local mixologists from local places such as Cafe Society, Hog and Hominy, SOB, and more. The bartenders and hobbyists will serve cocktails to you paired with food from Whole Foods. You can also enjoy beer from Wiseacre Brewing Company.
This mixology event will benefit Volunteer Odyssey, an organization dedicated to connecting volunteers with ideal volunteer opportunities and experiences. Volunteer Odyssey uses multiple programs including Job Seekers, Corporate Teams, a virtual volunteer fair, and more. Read more.
———————————————–
Memphis Daily News
November 30, 2015
With the holidays on everyone's mind, December is one of the few times of year when organizations working against hunger and homelessness get the support they need.
Sarah Petschonek, director of Volunteer Odyssey, wants to keep that generosity front-and-center all year round.
"Most nonprofits are desperate for volunteers during the year," she said. "The only time they're overwhelmed with volunteers is on Thanksgiving and Christmas. We are really trying to help those nonprofits spread out that effort." Read more.
———————————————–
The Commercial Appeal
September 21, 2015
Last month, I covered the TEDxMemphis talks at the University of Memphis, where 17 speakers, most from Memphis, all but one with Memphis connections, spoke on a variety of subjects under the unifying theme "What's Next."
On Friday afternoon, the videos of these talks went up on YouTube. And while they're all worth your time, that's also a lot of time. So, since I saw them all live, I'll recommend five in particular that I thought were well done. Read more. 
———————————————–
The Commercial Appeal
August 31, 2015
During a mayoral forum at the University of Memphis's Rose Theatre Aug. 19, four candidates appeared and left some in the audience, including columnist David Waters of The Commercial Appeal, wondering where the vision was.
On the same stage Saturday, 17 speakers were charged with providing just that during the inaugural TEDxMemphis talk.
Nearly a thousand Memphians spent 7 1/2 hours listening to dancers, rappers, filmmakers, builders, growers, preachers, doctors, lawyers, professors, and executives from the worlds of sports and logistics participate in what the parent TED organization ("Technology, Entertainment, Design") touts as "a global conversation about our shared future." They spoke on the theme "What's Next." Read more. 
———————————————–
The Commercial Appeal
July 24, 2015

The inaugural TEDxMemphis, a locally organized offshoot of the popular TED (technology, entertainment, design) Conference, will be held at the University of Memphis' Rose Theatre on August 29, with tickets on sale August 1.
The theme of the conference will be "What's Next," and will stick to the traditional TED format of short, usually 18-minutes-or-less speeches by prominent and influential individuals and industry leaders.
"We are excited to bring a diverse lineup of speakers to share ideas and spark conversation, and hopefully inspire collaboration and action across disciplines," said Anna Mullins, who is acting as executive director of the effort. "The Memphis community is rich with ideas and talent that we want to showcase. TEDx gives this talent a magnified voice and — through shared TED Talk videos — an international stage. We're excited to export some unique Memphis talks while also reaching an engaged local audience." Read more. 
———————————————–
Choose901
April 16, 2015
To celebrate national volunteer week, we wanted to connect you with someone who really knows how you can be a part of the good work in memphis. This post comes from our good friend Sarah Petschonek at Volunteer Odyssey. You can read our previous posts about their work, or just keep reading this one. 
At Volunteer Odyssey, we believe that volunteering is a journey! We believe you live your fullest life through volunteering. We believe that the perfect experience is out there – just waiting for you to come and make your mark. Whether you're a current volunteer or a future volunteer, we have the opportunity for you! You're a Memphian. You're ready to make a difference. Here are 11 ways to take the next step!
How do you make volunteering even better? Beer of course! Join Volunteer Odyssey each month for our volunteer happy hour. You come straight from work to make some friends, volunteer, and have happy hour – all in one nice neat package. Read more.
———————————————–
Memphis Daily News
March 26, 2015
A new program that launched this week in Memphis is built around bringing a big dose of innovation to local volunteerism.
Volio, a service unveiled by Memphian Sarah Petschonek's existing program called Volunteer Odyssey, is a kind of virtual volunteer fair, built around an interactive platform that includes engaging videos. The point is to amplify in a big way the work already under way by Volunteer Odyssey, the volunteering platform for job seekers Petschonek launched in 2013. Read more. 
———————————————–
WMC Action News 5
March 25, 2015
MEMPHIS, TN (WMC) –It's the first of its kind virtual volunteer fair, and it's officially available to Memphians. Volunteer Odyssey announced its online volunteer fair, Volio, on Tuesday.
It started as an idea after Volunteer Odyssey founder, Dr. Sarah Petschonek, noticed there wasn't an easy way to get plugged in to volunteer opportunities in Memphis.
Traditionally, a volunteer would attend an actual volunteer fair, visit tables and kiosks, and sign up for email lists. But the engagement and return on investment for the non-profits just wasn't there. People weren't getting plugged in and connected with long-term, meaningful volunteer experiences, often because taking the first step is unfamiliar and full of uncertainty. Read more.
———————————————–
The Commercial Appeal
February 27, 2015

Mix-Odyssey — the party held Feb. 21 at Visible Music College — is a lot like Volunteer Odyssey — the organization that throws the event.
Volunteer Odyssey is "a nonprofit designed to match volunteers with their ideal volunteer opportunities and to tell their stories," said Sarah Petschonek, the organization's founder/CEO. "When somebody finds a place they love to volunteer, they're more likely to want to share that with other people. Which gets even more people involved with volunteering. That's the snowball effect."
As for Mix-Odyssey, she said, "We believe volunteering is a journey. This event is modeled after that." Read more. 
———————————————–
Memphis Business Journal 
November 25, 2014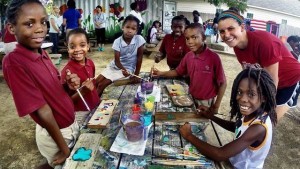 Memphis-based organization Volunteer Odyssey connects nonprofits with job-seekers who want to build soft skills and give back to the community.
After individuals are accepted into the program, they are partnered with a different non-profit every day for a week. They blog about their experiences daily with the aid of a writing coach. A life coach helps the job-seekers "figure out what path is right for them," said Sarah Petschonek, CEO. Read more.
———————————————–
WMC Action News 5
September 19, 2014
(WMC)- If you're looking for a place to volunteer, but you don't know where or when to start, Volunteer Odyssey has launched a brand new volunteer opportunity calendar.
The calendar features volunteer opportunities at more than 30 nonprofits from across the Mid-South. Volunteer Odyssey has partnered with nonprofits like Porter-Leath, Urban Bicycle Food Ministry, Le Bonheur Children's Medical Center, Catholic Charities of West Tennessee, and Habitat For Hope.
The idea for the calendar came after volunteer coordinators started contacting Volunteer Odyssey Founder, Dr. Sarah Petschonek, for help get recruiting volunteers. She also saw an increase in request for individual volunteer opportunities and ways to get involved in Memphis. Read more.
———————————————–
Memphis Daily News
July 8, 2014
It's fitting that the word "odyssey" is included in the name of Sarah Petschonek's program she launched in March 2013 as a volunteering platform for job seekers.
That's because her Volunteer Odyssey effort promises participants a robust volunteering experience, one that's already seen 25 people complete the program and which is preparing to expand even more beyond its initial concept.
Chicken of the Sea, the 100-year-old seafood products brand, presented Volunteer Odyssey with a check for $10,000 in April. That gift was part of Chicken of the Sea's centennial celebration this year, during which it's investing $1 million in charitable individuals and nonprofits around the country. Read more. 
———————————————–
High Ground News
July 6, 2014
For one week this summer five job seekers will participate in Volunteer Odyssey Forward Week, volunteering for seven different non-profit organizations and then blogging about their experiences. The application process is open now and runs until July 11.
"The idea came about as a way to help people who are unemployed and looking for something to drag them out of a rut and galvanize them to do something positive with their time while they are job seeking," says Dr. Sarah Petschonek, Volunteer Odyssey Founder and CEO, who worked for 30 different non-profits in 30 days during 2012 and then honed that experience down into a one-week program. Read more. 
———————————————–
Memphis Flyer
June 24, 2014
Thanks to a $10,000 grant from popular seafood packaging company Chicken of the Sea, five job-seeking Memphians will get a chance at a unique volunteer experience and possibly even a new gig.
In celebration of its 100th anniversary, Chicken of the Sea is providing $10,000 Great American Gratitude Awards to 100 organizations and individuals who have contributed to the progression of their communities. Volunteer Odyssey, a Memphis-based agency that meshes job-seeking individuals with local nonprofits, is among the recipients. Read more.
———————————————–
Click Magazine (pg. 48)
May 2, 2014
Volunteer Odyssey hosted Mix-Odyssey, the organization's first fundraiser, at the Jack Robinson Gallery in downtown Memphis on February 9. The sold-out mixology event attracted more than 150 people to the gallery and raised $4,500 for Volunteer Odyssey. Read more. 
———————————————–
Lipscomb Pitts Breakfast Club
April 29, 2014
Catch our founder Sarah Petschonek talking with Jeremy Parkof Lipscomb Pitts Breakfast Club (LPBC) about Volunteer Odyssey! Listen now!
———————————————–
WMC-TV
April 29, 2014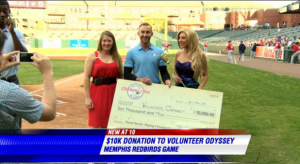 (WMC-TV) – During its 100th anniversary tour, Chicken of The Sea donated $10,000 to help fund Volunteer Odyssey during Saturday's Memphis Redbirds game. The group helps provide week-long experiences to volunteers looking to lend a helping hand in local community. Team members also learn job skills and how to help out other participants. Read more.
———————————————–
WMC-TV 
April 10, 2014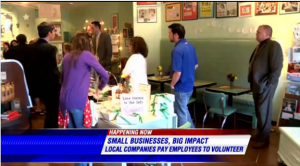 "What we've found it that actually connecting employees one-on-one with the right organization, to help them use their time, is one of the most effective ways to increase employee volunteerism," said Petschonek. Read more.
———————————————–
Memphis Daily News
April 8, 2014
Ignite Memphis, an event at which Memphis creatives give a series of slide-based presentations on a range of diverse topics, sold out its gathering in November. Read more.
———————————————–
4Memphis Magazine
March 31, 2014
Volunteer Odyssey hosted the sold-out Mix-Odyssey, a mixology fundraiser, at the Jack Robinson Gallery on February 9. Mix-Odyssey is Volunteer Odyssey's first fundraiser, and the seven stations featured signature drinks for the guests to sample and choose their favorite. Read more.
———————————————–
Choose901
February 4, 2014
If you love Sunday Funday, this event is perfect for you!
This Sunday, February 9th, Volunteer Odyssey, which connects job seekers with volunteer opportunities as a way to stand out on the job market and give back to the community at the same time, is hosting their first fundraiser in the form of a mixology contest: Mix-Odyssey! Read more. 
———————————————–
The Commercial Appeal
January 4, 2014

After spending what she describes as "a year abroad" in Nashville, Sarah Petschonek left her consulting job, packed up her belongings and headed west toward home.
"It really was a journey of faith. Even though I hadn't worked out all of the details, I felt I was heading in the right direction," said Petschonek, 31, who moved back to Memphis about a year ago.
Having been raised in a family in which volunteering was a regular way of life, Petschonek thought her best re-entry to Memphis might be through volunteer endeavors. Read more.
———————————————–
WREG News Channel 3 Bright Spot Segment
December 13, 2013
(Memphis) Volunteer Odyssey is a bright spot in Memphis. Volunteer Odyssey is a 7-day volunteering/blogging tour of the Memphis non-profit scene. The program is specifically geared for those between jobs who are on the hunt for their next great opportunity and looking for a way to give back in the process. Read more.
———————————————–
Memphis Daily News
December 10, 2013
For Sarah Petschonek, what started as a childhood interest in volunteerism has evolved from a habit to an inventive blogging project to what today is her social entrepreneurship venture dedicated to promoting volunteer activities around the city. Read more.
———————————————–
I Love Memphis Blog
July 16, 2013
Are you between jobs? A Memphis volunteerism program wants to put you to work. After quitting her job last year, Sarah Petschonek decided to spend her new found free time giving back. She spent 30 days volunteering with 30 different Memphis non-profits and documented the process on her blog, Confessions of a Volunteer. He experience was so powerful and moving that she wanted it to be an option available to everyone. Read more.
———————————————–
Memphis Business Journal
July 15, 2013
Local college graduates who are having trouble finding a job may have another option with Volunteer Odyssey.
The non-profit organization, which works with 15 different local non-profits including Memphis Botanic Garden, Porter-Leath, MIFA and Church Health Center, requires a seven-day commitment from volunteers who work with a group of the non-profits. The volunteers blog and do other communications and marketing work for the organizations, according to Sarah Petschonek, Volunteer Odyssey's president and CEO. Read more.
———————————————–
Channel 3's Bright Spot segment
June 14, 2013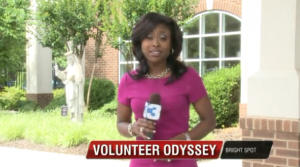 (Memphis) An organization in Memphis called Volunteer Odyssey allows people to volunteer for seven different organizations over seven days then blog about their experiences.
One woman, new to Memphis, was rewarded for her volunteering with a new job. Read more.
———————————————–
The Commercial Appeal
June 4, 2013
Samantha Hicks came to Memphis with a husband, a 3-year-old daughter and a master's degree in social work.
Her husband, Adam, was going to work at the University of Memphis, but she had no job and no contacts.
Although the writing part worried her, she said, "You know what, I'm just going to do it. Volunteering has always been something I wanted to do, but actually contacting the agencies and finding out what you need to do is kind of scary."
It became a crash course in Memphis nonprofit groups and in networking. "It's been awesome," said Hicks, 26. Read more.
———————————————–
WMC-TV
April 5, 2013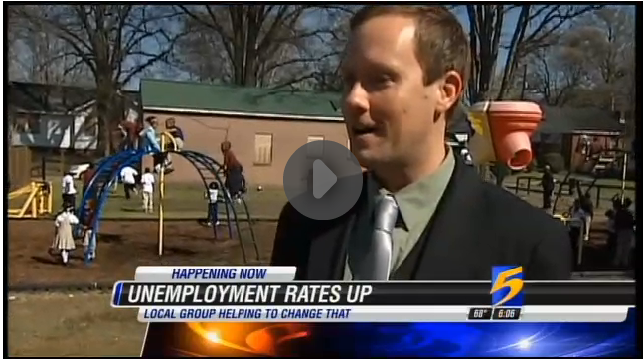 Take Kevin Nowlin for example. He is unemployed, and gave up his time for seven days. He got several interviews following the [Volunteer Odyssey] experience.
That is what is really all about, growing voluntarism while helping people find a rewarding job.
"There's so much going on in Memphis and I feel like, if we take these opportunities in places that are doing such great things, then you can make connections," said Hand. Read more.
———————————————–
I Love Memphis blog
July 16, 2013
After quitting her job last year, Sarah Petschonek decided to spend her newfound freetime giving back. She spent 30 days volunteering with 30 different Memphis non-profits and documented the process on her blog, Confessions of a Volunteer. He experience was so powerful and moving that she wanted it to be an option available to everyone. Read more.
———————————————–
Memphis Connect blog
March 25, 2013
Volunteer Odyssey is a 7-day volunteering/blogging tour of the Memphis nonprofit scene, specifically designed for young professionals between jobs and on the hunt for their next great opportunity.
Each blogger will have the opportunity to build relationships with nonprofits and other volunteers during their Odyssey Week. During this time, they'll be able to stand out in the job market and give back to the community at the same time. At their next interview or networking event, they can point to their involvement in this program and say "look what I did with my time off!" It serves as a testament to their diverse skills in written communication, relationship building, marketing, and hard work. Read more.
———————————————–
 Smart City Memphis Blog

March, 2013
We learned about this project a couple of weeks ago from its founder, Sarah Petschonek, and it's an interesting, useful addition to the programs in Memphis that aim to do what works best in keeping talent here: helping these crucial workers put down roots. Read more.