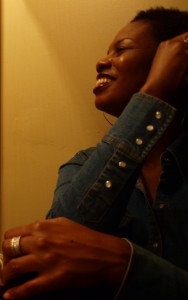 Greetings I'm Cristalynne Dupree or Crista.  I'm a Memphis "re-transplant" by choice because I admire the city's drive for success.  I previously lived in Memphis, several years ago.  At that time, I was Marketing Administrative Assistant at Wolfchase Galleria.  Here I planned our annual Evening of Giving, bringing together Memphis non-profits in fundraising efforts, raising over $20,000.  Still, I continued to volunteer at the National Civil Rights Museum (NCRM), my first job after initially moving to the city.
I was involved in a traumatic automobile accident, tearing me away from Memphis to be under the care of family, in Jackson, TN.  Memphis remained in my heart, as my family ensured that I continued my physical therapy in Memphis, traveling between cities.
In addition to my full-time job in Jackson as an Admissions Counselor and Recruiter for Lane College – I continued being a staff writer for Memphis' Grace Magazine.   Still, I was also an events volunteer for the NCRM and being a freelance marketing and public relations consultant for events and independent musicians, here in Memphis.
Prior to the aforementioned experiences, I developed and implemented a strategy to get back to the Crista that I knew, prior to my accident, active in my profession and in the community.  I jotted notes and brainstormed ideas for a Memphis non-profit.  These were ideas that focused on broad community engagement and adding to its national connection, as well as fundraising.  Overtime, I thought to myself that I owed that organization a lot.  That organization was there for me to brainstorm; I put those ideas on paper and it played a huge part in getting me back to the active self that I know.  The organization knows nothing of these thoughts or ideas.  Along my Volunteer Odyssey Forward, I hope to reconnect with these organizations – The Stax Museum of American Soul Music and The Stax Music Academy.
A job as a Marketing Specialist, for a MAAC, Inc. property, brought me back to Memphis. Ironically however, my property has been sold.  Therefore, I am on a job quest.  As a member, of Volunteer Odyssey Forward, I will be able to remain committed to my goal of being an active reliable community resource, while on my job search.  I'm on a mission to work on marketing, public relations and branding efforts to attract both volunteers and donors.  My passion is writing compelling communications that relays the story of a community organization, in efforts to make people aware of its successes and its needs.
My goal is to is to acclimate myself to the city and become an empowering community force.  I told Beverly Robertson, Executive Director of the NCRM, about my plan.  In turn, she nominated me to become a New Memphis Institute Fellow.  As a Fellow I have met some dynamic people with a drive to connect to the city as well as being positive and encouraging members of the community.
Come back and check out my blog, keep me company along my Volunteer Odyssey Forward journey.  Leave a comment; tell me what you think about my journey, it will be inspiring.
Thank you for reading! Like what you read? With more than 10 years experience, Cristalynne Dupree is searching for a job where she will use her marketing, public relations and communications skill to coordinate strategies and tactics that will reach and engage the organization's target.  Contact her at 1225Cristalynne@gmail.com or jobleads@volunteerodyssey.com.