The traditional first step of any introduction begins with stating your name.  My name is Alexandra. Why did my parents give such a petite girl such a big name? Well, it's not just a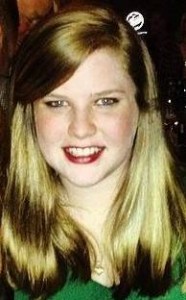 name – It means "Protector of Mankind" and that's who I strive to be. I was born and raised in Southeastern Virginia where I received a Bachelor of Arts in Communications at Old Dominion University. Next Stop: Master of Arts in Communication Studies at The University of North Carolina at Greensboro. So, how did this east coast gal end up in Memphis? The love of my life moved out here for a job straight out of undergrad (we met at ODU), so after my second degree, I followed him out here. It wasn't an easy adjustment at first. I was desperate to gain employment so I picked the first company that offered me a job. I soon found out that it wasn't the job for me and took some time off to evaluate myself and what I wanted to do with my life.
I became involved in multiple organizations including the Junior League of Memphis and built a solid social circle of great friends who have continued to support my journey. Why Volunteer Odyssey? I volunteer on a regular basis with many different organizations because it fulfills a part of my soul. I wanted to seek a job that gives me a similar feeling. The non-profit sector it is for me! I love event planning and writing, so my dream job would be anything that allows me to flex those muscles.  Not only am I a protector of mankind, I'm also a loyal friend to animals. I would probably hoard a house of rescues if I wasn't allergic to them!
If I could describe how I feel how about Volunteer Odyssey thus far, I would easily state: GRATEFUL! My Volunteer Week has not even begun yet, and already I have met and networked with so many genuinely wonderful people who have offered their help and guidance to make my job finding experience run seamless and full of opportunities that fit my needs. I have been overwhelmed with support and cannot wait to see what this next week of volunteering brings! Thank you for following my journey – I am very excited to share this experience with you!
Thank you for reading! I'm searching for a job in writing, event planning, or teaching. If you know of a great fit, please send it our way: jobleads@volunteerodyssey.com or aesamsell@gmail.com.
—————————————————————————————————————————————
If you like our work, please consider making a contribution to keep it going!
Want the insider story and more pictures? Connect with us on Facebook and Twitter!
——————————————————————————————————————————————————————————————————————————————————————————