Week 18: Megan Waters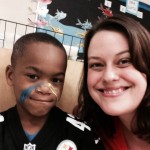 I was raised in Memphis, but I don't think it was an exactly typical upbringing. My mom ran an after school program at our church in North Memphis, so I was helping at food pantries and clothes closets before I hit elementary school. I planned my first fundraising event – a carnival- at age 8. I've been doing it ever since.
After graduating from Boston University, I worked as a freelance writer for the Memphis Daily News, and then as a paralegal at an immigration law firm. It was my following job, as a special events coordinator for the Pink Palace Museum, that inspired me to start Sugarcoated Events. I've been able to be a part of many beautiful events, and I'm interested in using those skills, along with my natural talent as a communicator, to find a position in development in the non profit sector.
I love nerdy tv and football, baking and blogging,being involved and helping others, and I believe great things are possible in Memphis. I'm excited to embark on this fantastic journey!
Week 17: Dorothy Svgdik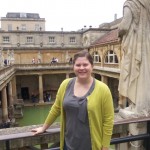 Hey everyone! My name is Dorothy Svgdik, and I am a native Memphian and recent graduate of Rhodes College here. Being at Rhodes was a formative experience for me that opened up my eyes to my twin passions: the city of Memphis and the people in it. It was during my four wonderful years at Rhodes that I began to learn about the city (to think that I knew so little of it and the lovely people in it!) and fell in love with my hometown. I also learned about service in theory and in practice, and was fortunate enough to participate in classes and programs that encouraged community integrated learning and involvement.
After graduating I now divide my time between my family and friends, reading anything and everything, and watching Doctor Who. I never turn down the opportunity to go to a concert, regardless if I know who is playing or not! I love to travel, and even got to spend a semester abroad in Europe. I am always on the lookout for opportunities to learn something new, look at something a different way, or meet new people.
Thanks for following me on my Volunteer Odyssey!
Read Dorothy's blogs
Week 16: Max Groce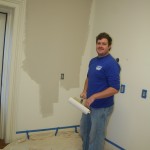 I was born in this city and it's basically all I've ever known. When my brother was born we moved to Southaven, Mississippi and we've lived here for close 10 years now. Despite having moved, I still consider Memphis my home, the place where I can go and feel the most comfortable because I know it. I know it because of memories I have in the city. I know It because I can still smell barbeque in my old house on the weekends. I know it because I remember how the lights hit the stained glass at St. Ann's church on highland. I know it because I can remember listening to music at several Memphis in mays while watching the sunset beyond the river. I know it because my parents taught me to love the city where I'm from.
I was away from the city for a long time when I was attending Mississippi State University. Now that I have graduated and in between finding employment and a graduate school, I find myself having a new affair with the city. Even though I had all those memories, I had forgotten what it was like to make new ones here, and now I'm hooked to every little nook and cranny of it. I see the revitalization in parts that had been degraded to poverty and it makes me smile to realize that some people not only like Memphis as much as me but were willing to change it for the better. I would say that is one of the main reasons I got involved with Volunteer Odyssey besides the amazing networking opportunities. To actually try and be the change you want to see in your city is who I want to be.
I was born by the river in a little tent and much like this river I've been running ever since, it's been a long time coming but I know a change is going to come yes it is- Sam Cook
Read Max's blogs
Week 15: Lindsay Weaver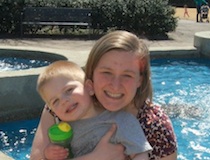 Lindsay is a recent college graduate who is passionate about serving people in her community—Memphis, TN. With her Bachelor's degree in Psychology from the University of Memphis, she is currently looking for job opportunities that help her utilize her education and desire to help children and families who are affected by special needs. She has a big heart and is passionate about serving others. Growing up in a home with a disabled parent really taught her from a young age what it meant to serve others. It taught her how to lovingly help those who otherwise can't help themselves. When she was given the opportunity to work with special needs children in college, she gladly accepted and now can't imagine herself doing anything else. It brings her great joy to be able to come alongside parents of children with special needs and teach them how to help their child learn and grow. She is excited about the Volunteer Odyssey adventures that awaits. She is eager to learn about the needs in her community and be part of the solution.
Read Lindsay's blogs
Week 14: Jenn Allmon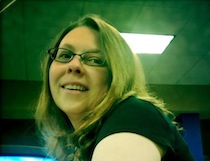 Growing up, Jenn Allmon was always told, "You can be anything you want to be."  While it was encouraging to have no limits, settling on that One Thing turned out to be harder than you might think.  After switching majors from Archaeology to English to Psychology, Jenn discovered there was actually a major where you could take pictures and tell stories – Communications with a specialization in film and video.
After graduation she began working production in local news and over the years worked her way through every production job an into a news producer.  After a dozen years in local news, she felt it was time for a change – time to actually get out and do instead of sitting behind a desk and writing the story for others.  That's where she is now: looking for a more active role in her next big story.
She'll try anything once, especially if the words "
dare" or "you can't" are used, except when it comes to food.  A complete refusal to eat anything with eyes (other than potatoes) has kept her out of reality television competitions.  She watches too much television and spends too much time on the internet.  She'll happily debate the best movies of all time and loves to talk book versus film.  Overton Park is her favorite place in Memphis, but she's happy to check out your suggestions.  If you see her wandering around town with a camera in her hand, she doesn't care if you think she's a tourist.  And please be sure to tell her what spot she needs to go check out next.
Week 13: Adriene Holland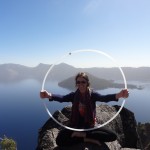 Hi, I'm Adriene!
If I had to sum up who I am in one word, I'd say Philomath (a lover of learning). Whether I'm learning about a new subject, gaining new skills, exploring a new place, or thanks to Volunteer Odyssey, discovering new organizations that make Memphis awesome, I'm in a pretty happy place. Born and raised in Memphis, I feel like I've become a close ally to this city. I've seen its struggles and I've seen it bloom. With growth inevitable, I not only want to be a witness to it; I want to be a catalyst. And I want to color the landscape with as many hoops as I can!
Shortly after graduating from the U of M, I found myself in a love affair with a colorful plastic circle. A "hula" hoop became a way for me to dance, move, and express myself in a really neat way. In 2009, seeing a need for others to experience this movement, I co-founded a hoop dance, wellness, and community outreach group – The Hooper Troopers – and began propelling the worldwide movement in our corner of the globe. Yes, I hula hoop! A lot! And I love sharing this playful and creative activity with people all over this city. I've lead and developed our group in a lot of ways, all the while activating people and places and spreading lots of joy! With every hoop I donate, every connection I make with a fellow Memphian, and with every smile that arises because of the joy of doing what I love, I feel motivated, dedicated, and at home.
Learn more about us: Hooper-Troopers.com
Read Adriene's blogs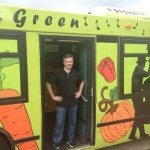 Michael Garcia is student in perpetuity who enjoys illuminating others, whether in more formal settings like a classroom or museums, or more informal settings, such as historic sites, online, or over a pint at the nearest pub. Originally from Baton Rouge, Louisiana, Michael recently moved to Memphis after an extended period living in England to pursue a PhD in Medieval Studies. Although he just recently moved to Memphis, he has been a frequent visitor since his sister moved here 20 years ago. Michael loves books, films, photography, cooking and eating, traveling, and riding his bike around Memphis. He is seeking a job that will allow him to utilize his passion for history, enthusiasm for teaching, and experience in research. Michael has a wide range of work experience, including cultural resource management, event coordination, and teaching in both higher and secondary education.
Read Michael's blogs
Week 11: Ann-Katherine Stukenborg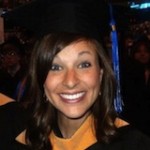 Ann-Katherine is an enthusiastic and passionate Memphis native searching for a way to best serve her community. With her new Masters in Social Work degree from the University of Memphis, she is currently in the job market for a position where she can utilize her education, passion, and skills. Ann-Katherine has a heart for service and cannot imagine a career without it. She is a natural leader who can work productively in both independent and group settings.
Ann-Katherine married her high school sweetheart last fall and they are currently enjoying the "city life" in downtown Memphis. In her free time, she loves meeting new people, traveling, spending time outdoors, cooking, staying active in her church community, and exploring new parts of Memphis with her husband, John. She is excited about her Volunteer Odyssey adventure and learning more about the different agencies and organizations in Memphis that are already serving her community. What better way to improve her knowledge of resources for future clients! Though her ideal position would be to work with children and families, she is open to any social work position that will help her develop new skills and assist the needs of others.
Week 10: Rae-Anne Pitts
Rae-Anne Pitts is a newlywed, new Memphian. After receiving her Master's degree this past December in public policy and administration she moved to Memphis. Since then, Rae-Anne has spent her time job hunting.
Between applications she spends time reading, enjoying all things food related, and discovering more about her new home of Memphis and falling more in love with it everyday.
Read Rae-Anne's blogs
Week 9: Ellen Bermudez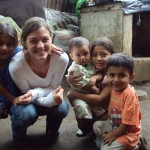 Outside of serving in whatever community where I find myself inhabiting, I love the great outdoors. Exploring Mother Nature via hiking or kayaking is one of my favorite things to do. It's even better with great company and dogs. I have been married for three and a half years to my wonderful husband who I met while doing an internship in Nicaragua. After my having lived there for nearly five years, he took the brave step of saying "hasta luego" to his home in Central America, and moved with me to Memphis. While I enjoy the administration of community work, I also love the hands-on aspect of getting to know those who are beneficiaries of community programs. I learn and become a better person when listening to the stories of those who come from different walks of life than mine. I am currently relishing in reconnecting with my family, especially nieces and nephews, and learning about the gems of Memphis, such as the Levitt Shell!
En Espanol:
Aparte de servir en cualquier comunidad donde me encuentro viviendo, me encanta estar en la naturaleza! Explorando a la Madre Tierra a través de caminar a pie o en un kayak es una de mis cosas favoritas de hacer! Es aún mejor con buena compañía y perros. He estado casada por tres años y medio a mi esposo maravilloso que conocí mientras realizaba un internado en Nicaragua. Después de vivir allá casi cinco años, él tomó el paso valiente de decir, "hasta luego"a su hogar en Centro America y venir conmigo a Memphis. A pesar que disfruto la administracion de programas comunitarios, también me encanta conocer a las personas impactadas por los programas . Yo aprendo y me convierto en una mejor persona cuando escucho a las historias de los que han venido en un camino de vida diferente al mío. Actualmente estoy saboreando en reconectarme con mi familia, especialmente mis sobrinitos y conociendo las joyas de Memphis como el Levitt Shell!
Read Ellen's blogs
Week 8: Miki Skeen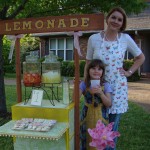 Miki Skeen is a wife and mother who believes everything is a learning experience. Miki began her career in tourism and event planning, but returned to school to pursue her dream of teaching. When she isn't planning lessons, Miki is still planning events– everything from school plays and fundraisers to birthday parties and Girl Scout meetings.
While going to school, Miki has spent the past few years working part-time as a Teaching Assistant. Having recently completed her Bachelor's in Education, she is awaiting her student teaching placement for next school year. Miki is spending her summer finding ways to grow through service-learning. She and her seven year old daughter are embarking on their Volunteer Odyssey to see what Memphis has to teach them.
Read Miki's blogs
Week 7: Alicia Wooten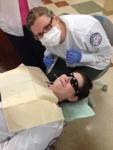 Education: Attended University of Tennessee, Knoxville for a few years before deciding on Dental Hygiene and moving back home to Memphis. I just finished Dental Hygiene school at Concorde College in Memphis.
Background: Grew up in a church that instills giving back to the community in whatever way you can.
Interests: Getting back to Knoxville for football games in the fall; love being outside, whether on a patio, pool, lake, beach, outdoor concert, or getting my hands dirty. Love a good road trip with friends and family. I've seen a lot of America, but still so much to see and experience.
Personality: Somewhat type A, but can also go with the flow as long as I at least have a plan A,B,C,D,…love a plan, but can be flexible to the change that happens at every corner. Love to laugh, dance, have fun, and those conversations that last longer into the night than expected.
Profession: looking for a job as a dental hygienist, full time, part time, temping and really want to stay in Memphis.
Read Alicia's blogs
Week 6: Brittany Tuggle
Brittany Tuggle is a daughter, sister, friend, and a lover of life. Her family and friends know her as slightly clumsy, optimistic, and sending random jokes and thoughts via text or Twitter. On a normal day, you can find her reading romance novels during her study breaks. Watching Golden Girls every day is a necessity. Starbucks is a weekend indulgence.
In 2011, Brittany graduated with a B.A. in Journalism from the best university in the SEC, the University of Mississippi. Now, she is working on her M.A. in Journalism at the University of Memphis and she is enjoying the journey. Brittany's academic interests are Public Relations, Marketing, and Nonprofit Administration.
Brittany hopes to one day live in Europe for a year. She has it all planned out. She will live in France, Spain, England, and Italy for 3 months each.
My perfect position would be working in PR/Communications for a nonprofit organization. Assist with planning events, fundraisers, and programs. That would be my perfect position.
Read Brittany's blogs
---
Week 5: Samantha Hicks
Samantha Hicks is a graduate student, the mother of a 3 year old who constantly challenges her limitations, and the wife of an aspiring collegiate level football coach. To say her life is somewhat hectic would be an understatement. With enthusiasm, and a strange attraction to trashy reality television, she is excited to start spending some of her free time helping others instead of wondering "why in the world is this on TV."
She is currently finishing up a master's degree in Social Work from the University of Tennessee, and is more than ready to begin her Odyssey into the "Real World" (no pun intended). Her dream career path is to work with children within the justice system that are in need of rehabilitation. Please, be her guest and feel free to follow her on her journey as she maneuvers her way through the world of volunteering in Memphis.
Read Samantha's blogs
---
Week 4: Atina Rizk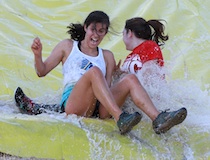 Atina Rizk has always wanted to be a proper young lady with impeccable taste, the ability to sit still for long spells, and the dedication necessary for needlework. Unfortunately, she has none of these qualities. She delights in all things neon with flashing lights, fidgets after only ten minutes, and is dedicated to many things, but none involve a needle.
Atina feels the need for constant motion and likes to use her hands. Atina is the girl who actually tries the crafts on Pinterest. She loves to flip thrift store furniture, paint, cook, run through the mud, and pick up heavy things at Crossfit Chickasaw. Atina also likes to volunteer, because that is how social change starts, and it has been said that one should, "be the change that you wish to see in the world."
Read Atina's blogs
---
Week 3: Kevin Nowlin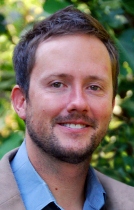 Kevin is a southern gentleman, with a neutral accent, whose laid-back personality embodies the soul of the delta. Friends and family know him as an absolute goofball with a random sense of humor and an even more random mental-library of movie quotes. A dynamic love of yoga and Indian food often makes him think he could have been trans-continentally switched at birth; but, all-in-all he is fine and dandy doing his thang here in the South. Professionally speaking, Kevin has 14 years' experience traveling all over the "U.S. of A." managing Brand Marketing and Consumer Engagement programs. A strong passion for the Triple Bottom Line, and not wanting to be labeled as a "tree-hugger" (although he really is), prompted a return to the collegiate society with the completion of a B.S. in Green and Sustainable Business Management in sight. Sometimes community progress and environmental limpidness is best approached with a blazer and a nice pair of loafers. Kevin loves trail running and biking out at Shelby Farms and has been known to lend quite a few volunteer hours out there.
Read Kevin's blogs
---
Week 2: Rivers Powers

"I have decided to be happy because it's good for my health."
A woman of many talents, Rivers is currently pursuing an MPH degree from the University of Memphis. Her specific career, volunteer, and master's research interests are in community health and food access. During her Odyssey, Rivers is hoping to learn more about volunteer opportunities in Memphis and get a fresh perspective on the human condition. When not in school or volunteering, Rivers enjoys running, cooking, reading, taking her dog to the park, mountain climbing, and long walks on the beach.
For more information on Rivers' professional experience, visit her LinkedIn profile
Read Rivers's blogs
---
Week 1: John Cook
"They say life is a gift, and I say waking up everyday is an opportunity to live it."
A loyal friend with an adventurous spirit, John thrives on helping others achieve their goals no matter where it takes him. During his current break from employment, John is seeking opportunities to give back to his community while gaining personal growth through his experiences. With a degree in Communication from The U of M, and a career background in sales, John Cook is a force to be reckoned with, I reckon. And he's also a great parallel parker.
Read John's blogs