In case you're wondering, Kid President doesn't wear a suit on the moon bounce.
When our blogger Crista Dupree starting her Volunteer Odyssey experience, she met one of our favorite people – Kid President!
Crista just started her 7-day adventure with us and was volunteering at the Memphis Grizzlies Moon Bounce as part of Rock for Love at the Church Health Center. So many of our favorite things in one place.
While volunteering, Crista was lucky enough to be photobombed by Kid President! That's the best kind of photobomb we can think of!
Because as Kid President would say, Make the World More Awesome! And then hop on the moon bounce!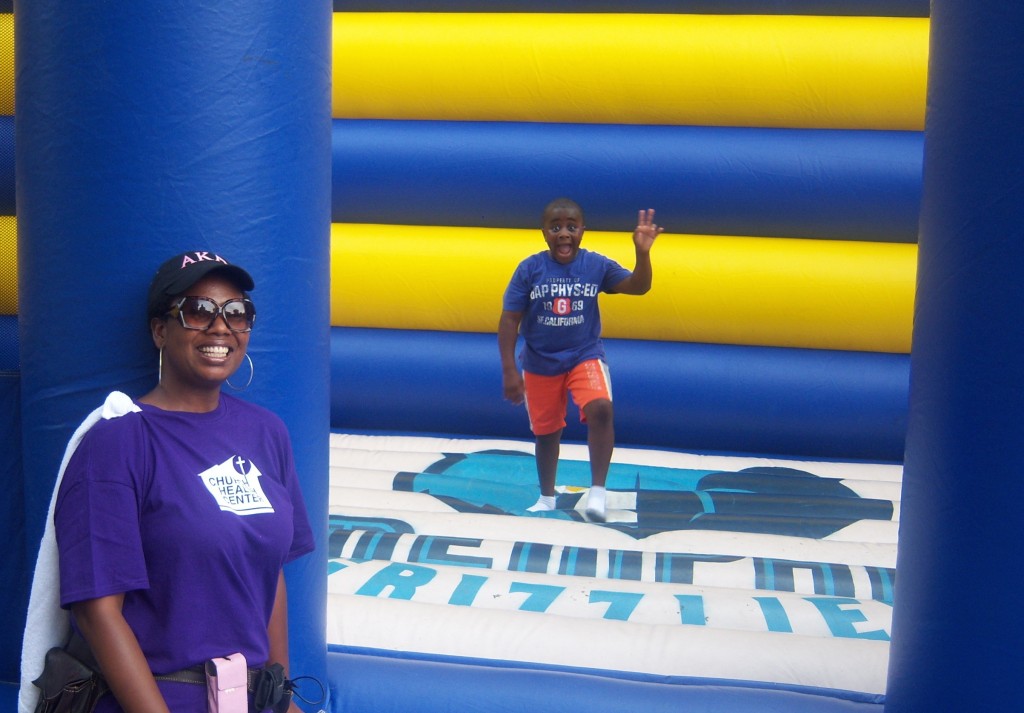 Do you want to help make the world more awesome? So do WE!
At Volunteer Odyssey we believe that everyone can use their special talents to become a volunteer superhero. Whatever your skills or interests, we can help you find a place to make a difference.
Want to get started? Here you go!
1) Explore our programs
2) Check our calendar of volunteer opportunities
3) We want to hear from you! Email sarah@volunteerodyssey.com
Like our work? Keep it going!