Discover your perfect place to volunteer in Memphis. Visit our VolunteerCompass and start today!
---
Join Alexis on her vlogging tour of volunteer opportunities in Memphis. Up today: Catholic Charities!
Volunteer Odyssey's Vlog-unteering series will have a new video each week so you can learn about great organizations in Memphis where you can volunteer. Our vlogger, Alexis Lynn, is excited to share her journey with you!
---
Hey guys! So today I went to the Fig Tree Food Pantry to help Catholic Charities pass out food to those in need.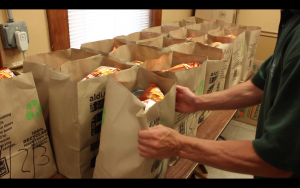 Here they not only help feed the homeless with packs of non-perishable food items, but they also supply groceries to hard working families who are trying to get on their feet.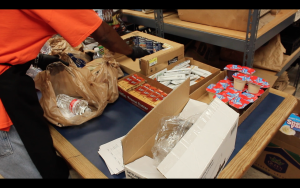 Due to privacy policy, I was not able to show the families receiving the food, but they were the highlight of this opportunity. They were all so friendly and grateful for the food.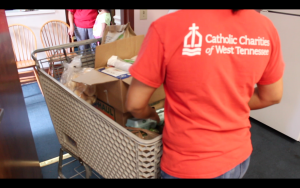 Catholic Charities needs people like you to help pack the bags of groceries for these families. If you'd like to help out or if you're interested in the other opportunities at Catholic Charities go to VolunteerCompass.com
---
Pick a volunteer opportunity with Catholic Charities and sign up today!