Meredith DeLeeuw has created her own #VolunteerOdyssey in order to get to know Memphis better and give back to her new community. She'll be volunteering with 8 nonprofits and sharing her experience through her blog. 
On Day 7 she volunteered with us for 901 Day's Beers for Volunteers. Check out her story below!
---
901 Day!  What's 901 day?  September 1st, 9/01, get it?  It's only the best day of the year in Memphis!  I love a city that knows how to celebrate a random day that matches their area code.  Especially a city that comes together on that day to welcome newcomers.  Enter Exposure Memphis.  Exposure Memphis is a free event celebrating all things Memphis, hosted by the New Memphis Institute.  Over 150 local businesses and organizations set up booths to share who they are and what they do to new Memphians.  Everyone from Shelby Farms to Memphis Escape Rooms to Ballet Memphis were there.  They even had Gibson's donuts and Mempops.  Sadly, the donuts were already gone by the time I got to them.  I was asked by Volunteer Odyssey if I would be willing to give my time to match newcomers with non-profits needing more volunteers.  Of course, I said yes!  I was very happy to give back to this great organization that has guided me on my wonderful adventure so far.
Exposure Memphis hosted over 50 non-profit organizations in their Beers for Volunteers
sections.  I was thrilled to see some of my odyssey organizations such as UBFM, Memphis Botanic Garden, and Memphis Tilth with booths set up.  Every person who filled out a card pledging to volunteer in Memphis got a free beer from Wiseacre or Memphis Made.  Genius!  Volunteer Odyssey had a booth set up at the beginning of the section where we introduced ourselves and helped guide people to different non-profits they may be interested in.  It is impressive how quickly people perk up or stop by when they hear the words "free beer".  Once they moved past the initial excitement of free beer, almost every single person was genuinely interested in helping their new city.
So many people want to volunteer in Memphis, but they do not know where or how to start.  That is why I LOVE volunteering for Volunteer Odyssey.  They are a fantastic organization run by three amazing women.  Their mission is to develop a pathway to volunteering that enriches our lives and our communities.  Recently, they started what is known as the Volunteer Compass.  This is an area of their website where you can go on and see all of the volunteer opportunities in Memphis on one easy to read calendar.  You can s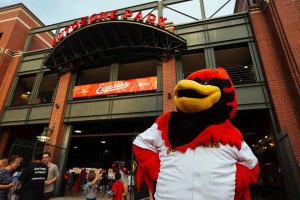 ign up straight through their website for any of the opportunities that interest you.  It is all in one place!  If you are not sure what organizations you want to volunteer for, you can enter any interests you may have such as animals or kids and any matching organizations will pop up.  You can also search by date, skill, or area of town.  Each organization has their own page where you can learn more about what they do and what kind of opportunities they have.  Volunteer Odyssey also hosts VolunCheers, a volunteer happy hour.  Join them each month for an easy way to fit volunteering into your busy schedule.
I know I keep repeating this, but I really cannot say thank you enough to Volunteer Odyssey, especially founder Sarah Petschonek!  She has given me the chance of a lifetime to give back to my new community and meet some inspiring people in the process.  I am so glad that I can now use my own experiences to inspire other Memphians to get out and volunteer.
Happy 901 Day to my new favorite city!
---
If you'd like to volunteer with us like Meredith, go to https://serve.volunteerodyssey.com/group/119500-Volunteer-Odyssey