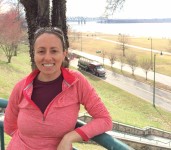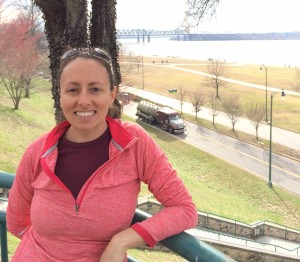 I have made a few significant moves as an adult and each time, I remember how difficult it is to move to a new city. In each new place, I want to land a fulfilling and stable job, learn the ins and outs of the city, find my favorite grocery stores, make new friends, and discover my niche in the community. No matter how exciting the move, it is always a challenge and on average, it takes me about a year to become truly comfortable in my new home.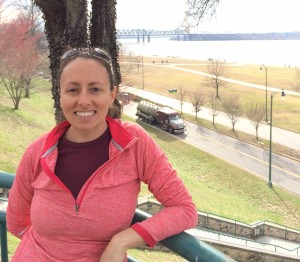 My experience with Volunteer Odyssey has made the transition process easier, more fun and less intimidating. It is often hard to figure out quite where to start when searching for a job in a new city, but my volunteer experience has introduced me to contacts in my field and given me the chance to work in environmental conservation and social organizations that are doing amazing projects. I have met passionate, interesting, helpful people who have been only too happy to provide me with exciting volunteer opportunities as well as tell me about things to do in Memphis. I am amazed by the kindness and generosity of people willing to spend their time talking with me and introducing me to more people who might be able to guide me in the right direction. I can honestly say that I have never felt so good about a job search so soon after moving to a new city. The people I have met through my week volunteering have put me on the right track to achieve my goal of finding meaningful employment.
Since starting my Volunteer Odyssey week, I have felt happier and more settled in Memphis. I have continued to be busy through more volunteer work and networking. Every Tuesday afternoon, I have enjoyed hanging out with the kids at the Carpenter Art Garden and find that I look forward to it all week. I have continued to volunteer with Shelby Farms, the Urban Food Bike Ministry, and Memphis City Beautiful, periodically. I have enjoyed creating and strengthening relationships with these amazing organizations and find a few new ones!
The opportunities to work with these great organizations, meet new people and get involved in the community have enriched my life here in Memphis. I know when I find that perfect job here in Memphis, it will be because Volunteer Odyssey gave me the resources and the confidence to find it!
If you like our work, please DONATE to keep it going!
---
Want the insider story and more pictures? Connect with us on Facebook and Twitter!
Looking for great volunteer opportunities in Memphis? Check out our calendar of volunteer opportunities.