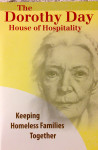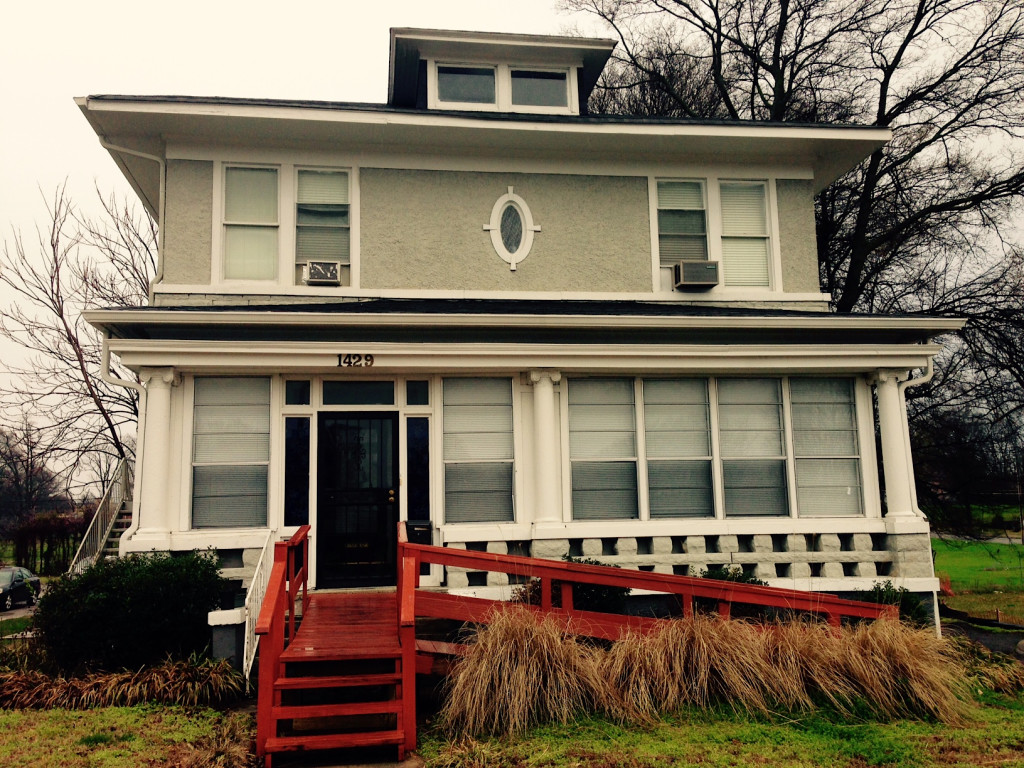 Today I was impressed by how much can be achieved when you believe in your ability to do something. Believing in a solution can lead to a solution, and that's how I imagine Dorothy Day felt about poverty. In 2006, Memphis' Dorothy Day House of Hospitality opened its doors to provide temporary housing and support services for the city's homeless families. This house is more than a home. The Dorothy Day House offers resources and services which are designed to help families move toward self-sufficiency. Family members are kept together to set achievable goals and rebuild their lives. At the Dorothy Day House, they believe that it's important for families to stay together under one roof in order to identify and tackle life's challenges. When Tracy Burgess, the Fundraising and Volunteer Coordinator, told me that some families lived in their cars before the Dorothy Day House, I couldn't believe it. Then she reminded me that many traditional homeless shelters only accept residents of a single sex. Unfortunately, family homelessness can lead to children being separated from their parents due to shelter policies. I love how the Dorothy Day House's program is open to the whole family. So much more can be accomplished when families are together to make important decisions. At the Dorothy Day House, staff members and volunteers provide families in need with a safe environment and tools necessary to move forward. Rather than feel discouraged or defeated, families of the program are ready to make changes and take on these challenges.
Like I said, the Dorothy Day House is more than a home. In addition to food, clothing, and shelter, the staff and volunteers work to ensure that families receive exactly the help they need when they need it. Families can receive educational resources and guidance, employment counseling, transportation, potential job contacts, parenting skills, child care recommendations, budget and financial management assistance, counseling and case management services, advocacy and mentoring, and access to sources of permanent housing. This is a much wider range of services than those offered by traditional shelters. Families can continue to work with staff members and volunteers after they leave the Dorothy Day House, but there are also instances when families wish to simply move forward and never look back. During my visit, a few of us gathered in the dining room to enjoy cookies and conversation with each other. The Dorothy Day House serves as that much-needed support system for those in need of hope, encouragement, and structure. It's through these collaborative efforts that each family unit becomes stronger. The house takes in up to three families, who stay a few months to a year depending on their circumstances. Though each family's story is different, they all share the desire to makes sure issues do not resurface or threaten their efforts to become self-sufficient members of society. I learned during my time at the house that it's important to never be afraid to ask for help when you need it the most. If you never ask, how will you ever know the answer that can be a solution to your problem?
If you like our work, please DONATE to keep it going!
---
Want the insider story and more pictures? Connect with us on Facebook and Twitter!
Looking for great volunteer opportunities in Memphis? Check out our calendar of volunteer opportunities.