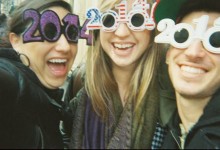 Where to start my new internet friends?
When looking back I have a tendency to want to summate the whole experience and encapsulate it into one nugget. Unfortunately, I don't think that strategy will work with Volunteer Odyssey. Yes, I have overall impressions of the people that I met, the new eyes that I see Memphis and Memphians with, and the refocus that I have for myself but I really don't think that I am doing my Safari Odyssey justice.
The week was tough, no doubt about it. Physically it is tough to be thrown into different situations and maybe be lifting or holding your body in new ways that you're not used to. Mentally and emotionally? That is another story. It is draining in the best way possible. To give perspective I finished my odyssey two weeks ago and I am just now feeling up to reflecting. The whole experience is similar to a purge or detox – your whole being is given over and only at the end are you given it back. But that body and soul that is returned is in much better shape than when you gave it.
I am not claiming that the Odyssey has made me a better person or I have somehow become this completely altruistic human (I did however meet many people that fit this bill and make me want to strive to reach their level). However, I did come to understand, to some degree, my place in Memphis and the impact that one individual can make. Before embarking on the Odyssey I was feeling a little lost. I was very much caught up in the < I NEED TO BE A YOUNG PROFESSIONAL WITH A GOOD JOB AND ON A SET PATH TO MY FUTURE SO THAT I CAN BE HAPPY>.
WOAH
Even typing that was much too much overwhelming. For me, thats not what I want my life to be about. And its certainly not a model from my parents or something they want for or from me. I am very fortunate to have a family that is keen on self-reflection and analysis. You make mistakes so you can get up and say "huh, guess that isn't going to work, better try Plan B." Somehow in the last year or so I forgot what makes me happy and that I should be doing that instead of some alternate foreign expectation. Yes, I need to make sure that I can pay my rent, feed and clothe myself but that is no excuse for not making stands for what matters in my life.
I have been very fortunate to figure out what makes me happy is being around others and helping them in some small way. Whether that be packing up non-perishables for families, problem solving, or just having a meal, I need that human connection. I have that extrovert need to be around people and luckily there are a million and one ways to do that in Memphis that also satisfies my hunger to help be a part of a change. It is incredibly discouraging to look at the statistics that surround Memphis and say change isn't possible. However, it is also incredibly encouraging to help one person pick out a new set of clothes and think that you may have helped to change their life for the better. Sometimes we get so focused on the big picture it is hard to refocus on what is right in front of us.
I am not sure if I will ever know the full extent that this Safari Odyssey has had on me and that kind of excites me for that means I will, hopefully, continue to learn from the experience. This whole journey could not have been possible without the mental, emotional and financial contributions so many of you have made to me. Thank you for your support. And, of course, big thank yous are in order Sarah and all the organizations I have had the chance to, and will have the chance to, work with. Their work is incomparable.
Thank you for being on the journey with me. You were a great companion.
Until our next adventures, safari on internet, safari on.
ari