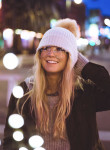 The past week has been a great experience. I have met many people, made friends, and experienced new things in my city like never before. I have visited seven incredible organizations: Church Health, Carpenter Art Garden, Hope House, Memphis Animal Services, Botanic Gardens, Shelby Farms Garden, and Dorothy Day House.
During the week my eyes were opened to so many new things-an art garden for children looking for a creative outlet after school, a home for homeless families, an affordable way to stay fit and healthy, and many other things. I have found compassion, hope, and understanding within new areas of my community. My eyes have also been opened to the many different possibilities that are available for me to serve. Sarah and Caroline created the perfect week for me to feel at home and be able to thrive.
Working with a writing coach to support me and advise me has been incredibly beneficial.  Her teachings will stay with me forever, and will continued to be applied in all my writings. Meeting with the life coach this week was also a great experience for personal growth and understanding.
I would recommend this experience to anyone looking for something new. If they are looking for a way to serve, a way to network, meet new people, new writing skills, or even just for a fun week. This experience is the only one like it in the Memphis area and truly cannot be replicated. I hope my experience will reach someone new and encourage them to pursue the opportunity, as well.