By Lulu Abdun, Summer Programs Associate at Volunteer Odyssey
Celebrate your independence the right way this 4th of July by volunteering! Here are 7 opportunities where you can lend a hand from Thursday, June 30 to Monday, July 4th.
Patriotic Pops Concert and other Levitt Shell opportunities: Thursday, June 30 through Sunday, July 3 from 7:30-9pm (volunteers needed from 4:30-10pm each night)
The Levitt She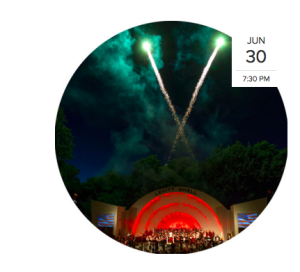 ll needs volunteers for their annual Patriotic Pops Concert on Thursday, June 30. Members of the Memphis Symphony Orchestra and Jonathan Blanchard will perform several genres of music ranging from spirituals to funk. The finale includes a fireworks display and performance of 1812 Overture. The Shell continues their summer concert series through Sunday. Volunteer time slots range from 4:30-10pm in which volunteers will help with valeting bikes, collecting donations, setting up, cleaning up, and much more.
Usher for Theatre Memphis' Oliver!

:

Thursday, June 30 from 6:45 to 10pm; Friday, July 1 and Saturday, July 2 from 7:15 to 10:30pm; and Sunday, July 3 from 1:15 to 5pm
Share your sparkling smile with some fellow Memphians. Volunteer as an usher for Theatre Memphis' show Oliver! As an usher you will fulfill a variety of duties, such as greeting patrons or selling concessions.
Humane Society's KPAW Orientation: Saturday, July 2 from noon to 1pm
Want to see some patriotic pups on this 4th of July weekend? Become a "Kid Promoting Animal Welfare" (KPAW) volunteer at the Humane Society. KPAW Orientations are required to be part of the KPAW program.
Jacob Well's Multiple Serving Opportunities: Saturday, July 2 from 4:30-7:30pm
Volunteer with Jacob's Well and serve homeless families across Memphis. Whether feeding the hungry, hanging clothes, or playing with kids, Jacob's Well has so much to offer to volunteers on this special weekend.
Memphis Stars and Stripes 5K: Saturday, July 2nd at 7pm at Overton Square (volunteers needed from 5-10pm)
Do you want to be outside for the 4th of July celebrations, but you're dreading the heat? Well, come on out to a cool, evening race brought to you by the American Red Cross and Start2Finish Management. Volunteer with runners and families across the Mid-South. The race will hon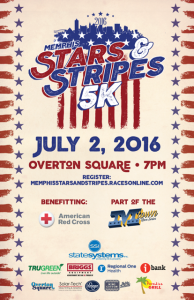 or local heroes and feature family-friendly entertainment and music. Volunteer shifts range from 5 to 10pm
6. Memphis Farmers Market: Saturday, July 2 from 6am-1:30pm.
Join local farmers and vendors this Saturday and every Saturday. If you want to give back to your community and educate people about eating healthy, volunteering at the Memphis Farmers Market is a great opportunity for you! Volunteers are essential to a successful market day. Whether you'd like to roll up your sleeves and get some dirt on your hands or man the pet sitting tent, there are countless duties to get involved in each Saturday.
7.  St. Mary's Soup Kitchen: Monday, July 4 from 7:15-10am (continues every day of the week except Sunday)
The early bird gets the worm. Serve a hot meal to those in need on this patriotic morning.