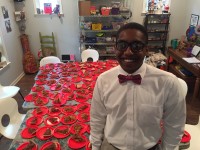 "I can't wait to come back – I already told them that!"
DeVante Woodson volunteered for the first time at the Carpenter Art Garden for Thanksgiving.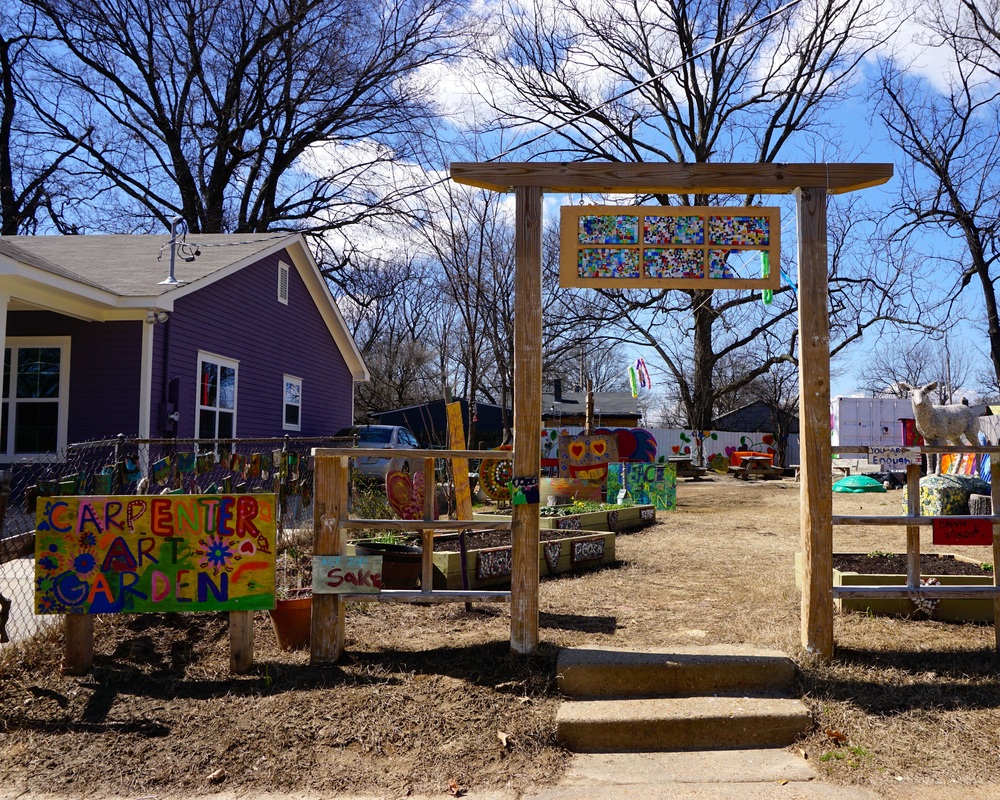 DeVante is a writer for Choose901 and that's how he found this opportunity. His supervisor, Amanda hill, told him about Volunteer Odyssey's calendar. Next thing you know, he's signed up to volunteer at the Carpenter Art Garden.
When he pulled up to the garden, he wasn't sure what to expect. The house is bright purple and adorned with the kids' artwork. And when he walked up? "I was almost overwhelmed by how welcoming and friendly everyone was. Every person I met was incredibly genuine and you could tell they really care about the kids. All of the adults knew every kid by name."
DeVante's role for the day? Slicing pumpkin pie. How easy is that? It was easy for DeVante, but it made a huge difference to the kids – many of whom have never had a traditional Thanksgiving celebration before.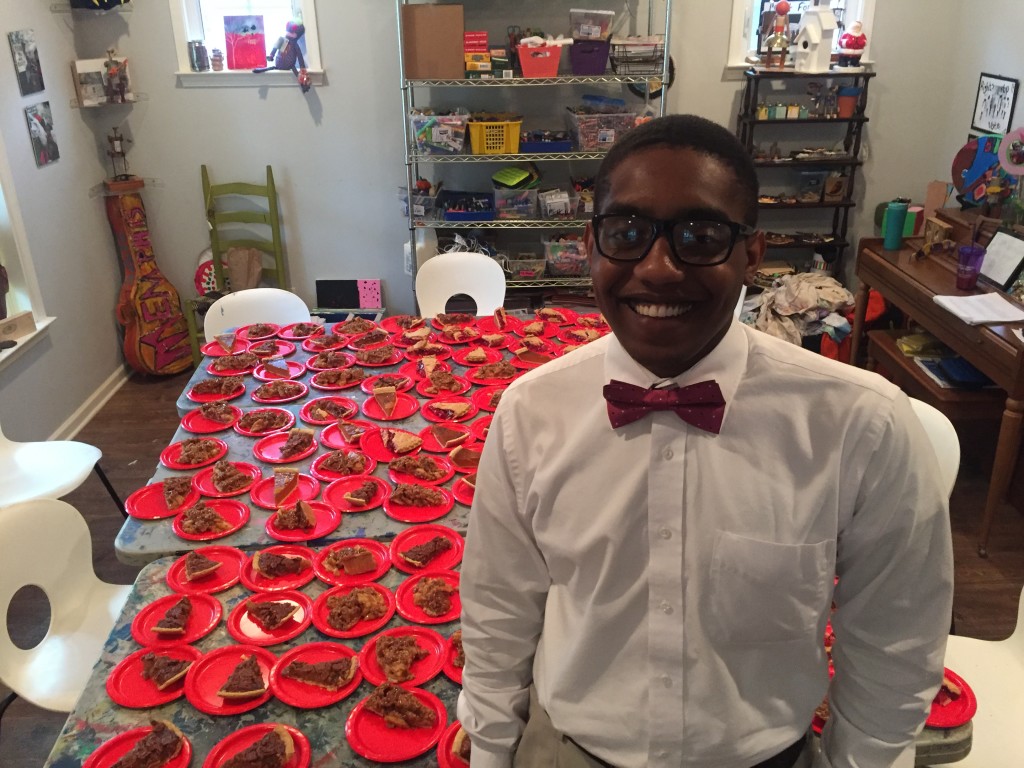 The Carpenter Art Garden gained a great new volunteer. In addition to being an expert pie slicer, DeVante is also a talented artist. He's planning to take his skills from Designs by DeVante and apply them at the garden.
We love this sentiment from DeVante: "I wanted to take the things I love about my family and give them to someone else." Big bowtie and big heart!
Would you like to volunteer at the Carpenter Art Garden? Here are their upcoming opportunities.
Would you like to know more about Volunteer Odyssey and how you can make your mark on Memphis? Come volunteer with us! Sign up for our newsletter or join us for our Pop Up Volunteer Parties.