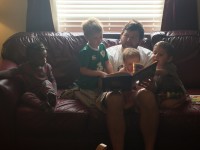 By Lulu Abdun, Summer Programs Associate at Volunteer Odyssey
On a Sunday night around dinner time, Cindy Shainberg pulled into the driveway of a historic Midtown house. The outside this house looked normal but on the inside amazing things were stirring.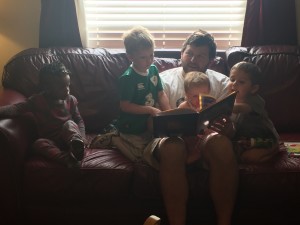 In this Midtown house, homeless families find refuge. The Dorothy Day House allows families to stay together to rebuild their lives. Each Sunday volunteers bring a dessert and join the current family for prayer. This special Sunday, Cindy was able to provide a delicious "lemon cake from an old family recipe" for the Dorothy Day families.
The night started off with introductions and small talk then led into prayer and dessert. Cindy says, "My kids and I visited with the family, including talking over mom stuff with the mom, playing ball with the toddler, trying to engage the teenager in conversation and holding the second cutest twin babies ever (mine were the cutest!) We also prayed together and, of course, ate some lemon cake!"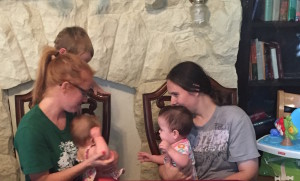 As the night wound down, Cindy was able to reflect on her experience at the Dorothy Day House. "Volunteering with a family at Dorothy Day House made me feel so blessed and thankful that I could spread some sunshine to another family going through tough times.  It seems like some of us have gobs of extra sunshine to offer and it feels great to have an outlet to share our blessings," she says.  "We would never have met had it not been for the occasion of volunteering."
Families at the Dorothy Day House are strong-willed and strive for a better life for their families. For Cindy, volunteering at the Dorothy Day House was an incredible learning experience. "I learned that it doesn't take much to make someone else's day or even life a little or maybe a lot better.  I also learned that people can be really resilient," Cindy shares. With the help of volunteers, "gobs of extra sunshine" can be provided to these families as they continue on their course to a better life.
Watch this 90-second tour of Dorothy Day House to help families stay together and rebuild their lives.