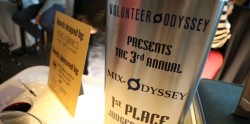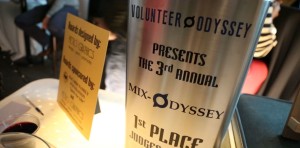 Thank you so much to the hundreds of you who attended the 3rd annual Mix Odyssey on Saturday, February 27th. The event was a huge success and raised money to help us continue to follow our mission: To connect Memphians with their ideal volunteer opportunities and share those stories.
And speaking of stories, here's a link to the Mix Odyssey 2016 recap video. If you haven't seen it, take a look.
The winners of the Mix Odyssey 2016 contest are:
1st place: Aaron Henna from Hog & Hominy for his "Instant Karma."
2nd place: Cady Smith from Cafe Pontotoc for her "The Can-can Dance."
If you liked it and want another taste, you can order "Instant Karma" off the menu at Hog & Hominy and "The Can-can Dance" is available for a limited of time at Cafe Pontotoc.
Special thanks to Orion FCU, Bacardi Family Foundation, Whole Foods Market POPLAR, Southland Park Gaming and Racing, Buster's Liquors, Metro Graphics, Start Co., Wiseacre Brewing Company, HRO Partners, LLC, Rec Room, The Marston Group, PLC and Forever Ready Productions, LLC for the video.
We also want to thank our volunteers who helped make the event possible. From set-up to clean-up and everything in between the event was successful because of your help.
If you'd like to volunteer, don't forget to visit our opportunity calendar. If you're looking to connected with a cause, visit Volio.
Thanks again for making Mix Odyssey a success. We look forward to seeing you again soon at one of our upcoming events.