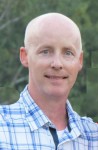 Wow, what a week!  To describe my Volunteer Odyssey as intense would be an understatement.  Between working my volunteer commitments each day, and meeting the deadlines of submitting my blog after each volunteer experience, I felt like I was working a full time job.   It was a full time job that was far more rewarding than I ever imagined.
There were two recurring themes I noticed during the week.  First – the word "blessing" was used a lot by those who were served by the non-profit organizations I was paired with.  Second – the non-profit partners I worked with all showed such passion about their job and seemed genuinely happy.   After what I've witnessed this past week, I believe the happiness and passion demonstrated by the non-profits and their employees is a result of knowing that what they were doing was providing a blessing to those who needed it.
That is exactly what I am looking for – a job that I feel passionate about.  I want to look forward to going to work every day.  Through the connections I've made during the past week, I realize that this is possible.  Thanks to my Volunteer Odyssey, I've met some wonderful people in the Memphis non-profit community who understand my goal.  They are eager to help me achieve it.   I'm continuing to volunteer with MIFA, Habitat for Humanity, and Porter Leath to gain some much needed non-profit experience, and I feel confident that this will help me find the perfect job.   Thanks to Volunteer Odyssey for giving me the opportunity to experience a variety of jobs in the non-profit community.  The encounters gave me the boost of confidence I needed.  I am now headed in the right direction to find a job that will allow me to provide blessings to those who need them.
If you like our work, please DONATE to keep it going!
---
Want the insider story and more pictures? Connect with us on Facebook and Twitter!
Looking for great volunteer opportunities in Memphis? Check out our calendar of volunteer opportunities.