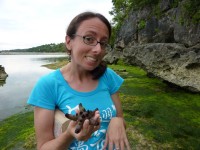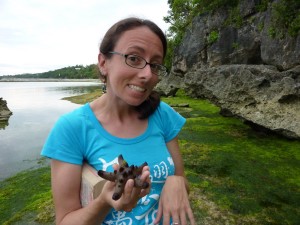 As a recent transplant to Memphis, I am excited to get to know the natural places, secret spots, wonders, and quirks of my new city. Since I graduated from college in California, I have made at least 5 big moves, following new opportunities, completing my master's degree and serving in the Peace Corps in the Philippines. Each move has given me the opportunity to expand my perspective, meet new people, learn about different cultures, and grow as a person. Most recently, I moved from Portland, Oregon with my fiancé so he could attend graduate school here in Memphis. While he is giving his all in school, I am exploring the city with our dog while I look for a meaningful and fulfilling job that allows me to give back to my new community.
During my time in Portland, I was lucky enough to work for the Audubon Society of Portland as the community camps coordinator and an environmental educator. This gave me the opportunity to do some of my favorite things: hang out with kids, spend my days outside in nature, teach others about the flora and fauna around Portland, and foster the important relationship between kids and their environment. I am very passionate about helping others to love and appreciate nature as well as connect their own lives to the environment. I want to continue to share my love of the outdoors with others and encourage each individual to develop a personal bond with the world around them.
Some of the things I love to do: hiking with my fiancé and dog, canoeing, swimming, cooking, trying new recipes, reading, exploring different places, trying new things and embarking on new adventures.
I am very excited about my upcoming week with Volunteer Odyssey and thankful for the wonderful people I have met and this awesome opportunity. I look forward to my next adventure!